Ghana's Minister of Youth and Sports, Mustapha Ussif, has stated that his outfit has learnt lessons from past World Cup campaigns and will use those lessons as a guide to ensure Ghana returns from the World Cup without controversy.
He said this in his speech at the National Team Day Walk with the Legends event held to rally support for the Black Stars upcoming campaign at the 2022 FIFA World Cup in Qatar.
Ghana was embroiled in a series of controversies in its last campaign at the 2014 FIFA World Cup in Brazil.
Mr. Ussif headlined a high-powered delegation from the Ghana Football Association (GFA) and Professional Footballers Association of Ghana (PFAG) that walked from Ayi Mensah to Aburi Hill Top on Saturday.
"We are doing everything that is possible to make our campaign and the journey to the World Cup successful. We have learnt from our mistakes and we don't want this Qatar [trip] to be anything bad. We want to ensure that we go to Doha and come back home successfully, without any problem" he said.
Mustapha Ussif also heaped praise on Black Stars legends for their continuous support to the team.
In his speech, Mr. Ussif thanked legends from AFCON (African Cup of Nations) trophy-winning teams including Rev. Osei Kofi, Ibrahim Sunday and James Kuuku Dadzie.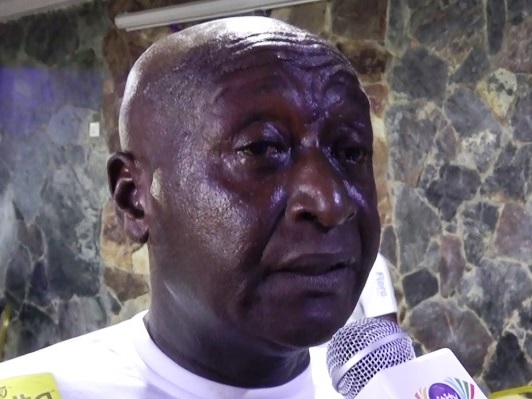 "I want to thank our legends for coming out in your numbers to galvanize support the entire country to support your brothers and, for some of you, your children, as we embark on this campaign to the World Cup. We are so proud of you legends for your commitment, dedication, hard work and sacrifice for our country in the past and you are still doing so by coming out in your numbers," he said.